The significance of Die Splitter
Release Date: 03/01/2021
Clicks: 890
What is Die splitters?
The die splitter, also called die separator, is an innovative, versatile and efficient solution for splitting, cleaning, fitting, maintenance of press dies.
Why it is necessary? What's its advantages?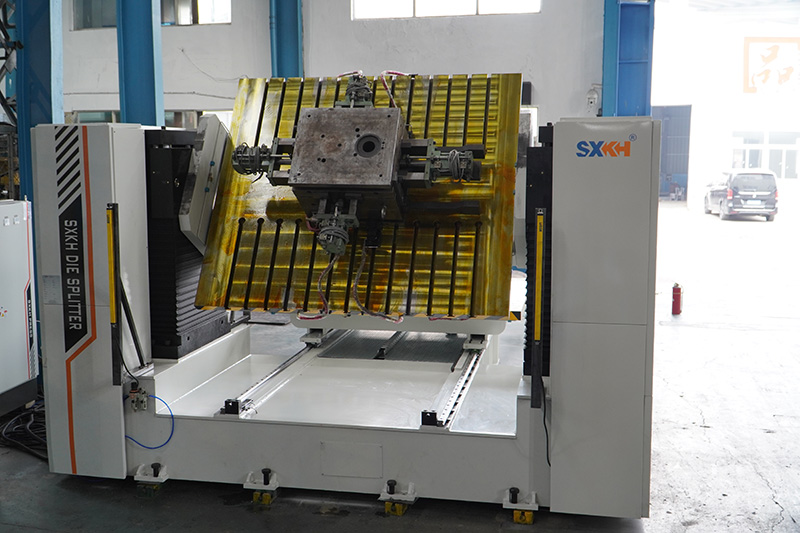 With the booming development of industrial automation and intelligence, the level of automation and intelligence of press machine and mold is getting higher and higher, which puts forward to the mold manufacture and maintenance. If there is no invention of die splitter, opening a mold will be a complicated work and costly which must need several experienced operators.
Die splitter makes splitting work in a safe and high effective way and avoids overhead loads and especially when turning over the upper die.
Die splitter also can save manpower obviously. By using die splitter, one operator can split a die in a safe way even without using the overhead crane.
The advantages of die splitter as follows:
* Safer for tool and operators
*Reduce the risk of damaging molds
*Save manpower and money
*Less cost and time of mold maintenance
*Dangerous device such as heavy truck and crane will no longer be needed
*Improve the efficiency of mold production
SXKH company, as a professional manufacturer for mold making auxiliary equipment, offers customized service to meet all specific requirement for our global partners.