A Necessary Machine Tool for Mold Production
Release Date: 03/10/2021
Clicks: 684
It's no doubt that the booming developing of die spotting press cannot be divorced from the prosperity of mold industry, either higher requirements in mold precision or production proficiency.
In mold industry, whose products parts precision and complexity are rocketing, there is rising demand in mold precision and quality in the process of processing the mold. In order to ensure the precision of the mold and processing quality, How to choose machine tool, cutting tool, processing scheme and operator are fatal factors. The choice of machine tool process equipment, especially, should be given top priority. Good machine tools and equipment can not only shorten the mold manufacturing cycle, but also improve the quality of the mold and reduce the cost of the mold manufacturing.
As far as injection moulds are concerned, because of the high precision of the injection mold processing, the mold processing time needs 20-30 days. Mold processing time depends on difficulty degree, 20 days at least to complete. Mold production from rough machining, semi-finishing, finishing and other processes to heat treatment, surface treatment, inspection and other processes, each processing needs a certain period of time to complete. After that, few times mold fitting and mold repair are required to be conducted to ensure the smooth ultility of the mold in facilities.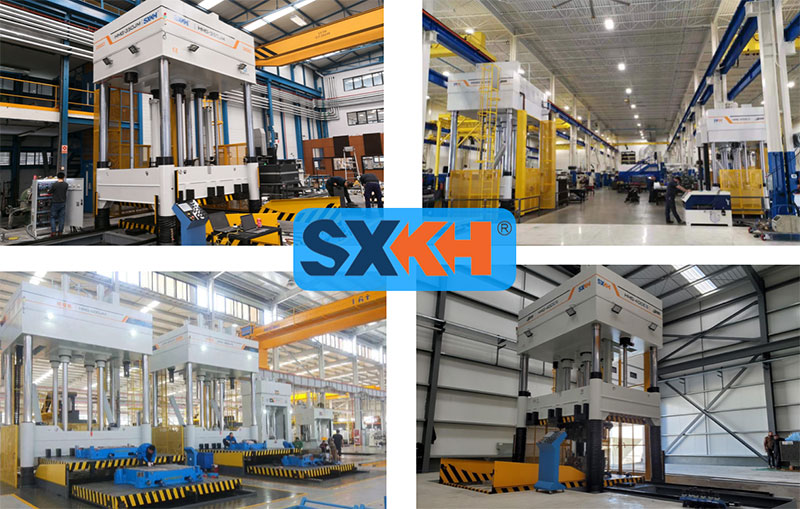 In spite of mold fitting and mold repair is last step of mold production, it is one of the vital parts for the successful output of high quality and high precision molds. As a high-precision professional mold repair and mold fitting equipment, the die spotting press replaces the time-consuming mold repair work of the fitter. It can not only improve the mold precision, but also improve the mold quality and production efficiency, and reduce the production cost.
SXKH, the first four column type high-precision die spotting press manufacturer in China, with more than 10 years of professional production experience, whose die spotting presses sells well at home and abroad, customers covering 30 countries and regions.