What's the reason of the prosperity of tool mover in the mold industry?
Release Date: 04/08/2021
Clicks: 781
With the rapid development of the mold industry, molds from several tons to dozens of tons are very common. The development of large molds puts forward higher requirements for manufacturing mold equipment. With complete supporting equipment and higher cost-effective products, companies can have more strong competitive advantage.
As a professional auxiliary equipment in the mold industry, tool mover occupies more and more shares in the mold equipment market, and has been trusted and recognized by more and more mold manufacturers. Especially for the turning work of large molds, tool mover greatly saves labor, reduces labor intensity and personnel accident risks, avoids the risk of mold damage, and extends the life of the mold.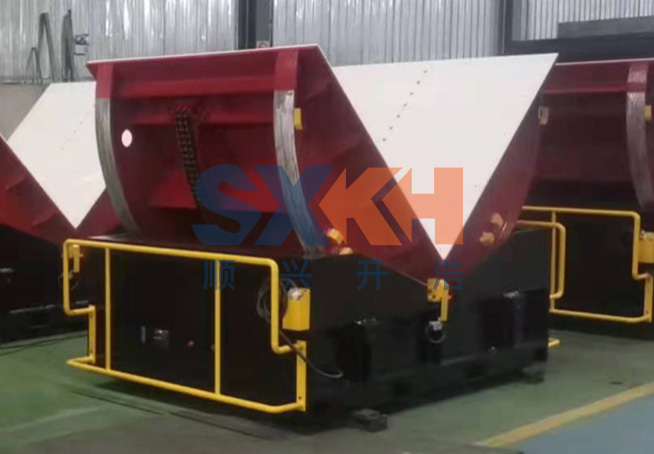 If the mold used in the horizontal injection molding machine or die casting machine needs to be opened for maintenance, mold needs to be rotated 90 degrees first. Although smaller molds are easier to turn 90 degrees, it is very dangerous and time-consuming work for large mold. Now using a tool mover can help us turn large molds more quickly and safely.
After that, tool mover adopts compact structure design, which means small space occupation and small investment. In terms of operation aspect, tool mover is simple to operate and convenient to maintenance. Electric cabinet and moveable button operation box are applied to operate the tool mover.
Because of the above advantages, the demand for tool mover is increasing day by day. As the cost of investing a tool mover is lower than other mold turning device, many large enterprises in mold industry, such as Foxconn Group, Skyworth Group, Konka Group, BYD, Gree, FAW, Dongfeng Honda, GAC Toyota have been invested tool mover to their production workshop. Numerous small and medium-sized injection molding companies also recognize the significance and necessity of tool mover gradually.
All in all, as an extensive use and low investment mold turnover machine, tool mover has gradually become a standard device for the mold industry enterprises.