The Importance of Die Splitter to Mold & Die Manufacturing Enterprises
Release Date: 06/28/2021
Clicks: 599
Experts in the mold industry pointed out that the level and ability of mold manufacturing has become an important symbol of the country's innovation ability. The excellent mold manufacturing equipment is directly related to the level of the mold technology. As the auxiliary equipment of die and mold industry, the die splitter provides a safe and effective method of mold separation, which is used to maintain and clean the mold safely and quickly. It plays a decisive role in mold manufacturing enterprises.
What are the functions of the die splitter?
1. Reduce the occurrence of danger: The die splitter can effectively reduce the potential danger to the operator due to the use of the crane, and the possible damage to the mold.
2. Improve mold separation efficiency: With the rapid update of industrial products, high efficiency is the goal which mold manufacturing field is pursuing unceasingly. The die splitter can quickly separate and turnover the mols within two minutes, not causing harm to workers.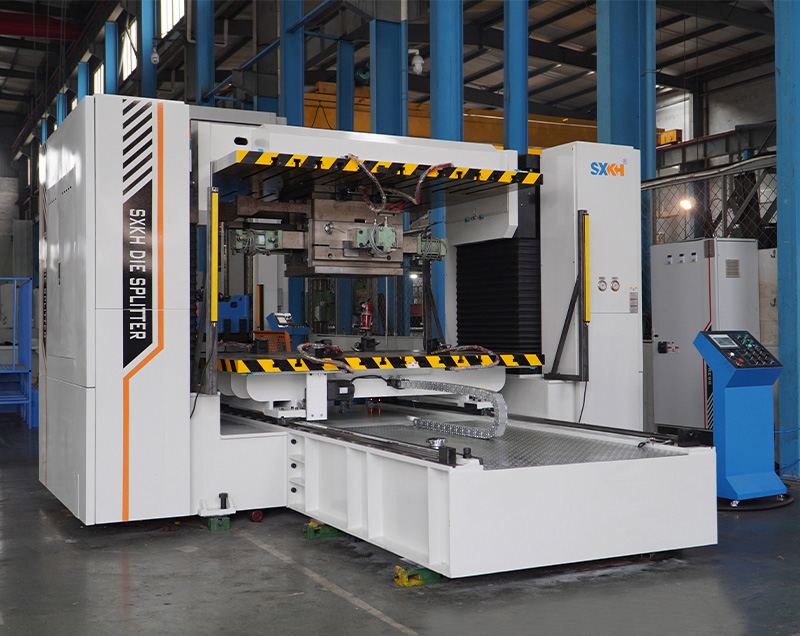 3. Save labor costs and reduce labor intensity: When using die splitters to separate the molds, without the use of jacks or bridge cranes, only one operator can open and disassemble two parts of the mold.
The separation of the mold seems simple, but it is very important to mold manufacturing. Especially in the maintenance of large and medium-sized molds, the die splitter can realize the separation of the molds and can turn over 0~90 degree, convenient and energy-saving and safe for the opening and closing of the molds. Now the die splitter has become an indispensable equipment for mold manufacturing enterprises.