The die splitter is coming, do you still separate the mold manually?
Release Date: 09/10/2021
Clicks: 1007
For mold manufacturers, efficiency is profit. How to improve the mold production efficiency, how to improve the mold efficient processing and automation is the details that mold manufacturing enterprises should considered.
In the process of mold making, the separation of the mold is indispensable. In the process of mold tryout and testing, the upper and lower molds need to be separated first, then the upper and lower molds are available to be cleaned, repaired and maintained separately, so the separation of the mold plays an indispensable role.
In the traditional mold separation work, the most common method is to use manual mold separation. In fact, manual separation of mold is not only labor-intensive, low work efficiency, but also easy to damage the mold, bringing potential danger.
However, the emergence of the die splitter has solved the problem of the danger of manual mold separation. Die splitter, also called mold separator. Die splitter is an ideal equipment for mold safety maintenance without using crane. A person can take apart the mold without using a crane.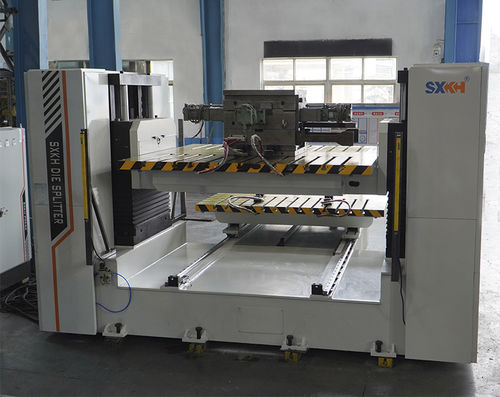 Die splitter is more and more used in assembly, die-parting, debugging and maintenance of various hardware molds. It has become an indispensable tool in mold processing. Especially in the large mold processing, die splitter plays a very important role.
Nowadays, equipped with die splitter in mold factory has become a trend. Because the die splitter can bring higher efficiency and convenience for mold manufacturers:
1. The die splitter can be equipped with electro-permanent magnet sucker, which can quickly separate the mold and save time and effort.
2. The die splitter can test the thimble without injection molding machine, reducing the working procedure and improving the efficiency.
3. The table of the die splitter can be turned over 90 degrees to facilitate the detection of molds.
4. The die splitter can be equipped with low pressure protection function, which can effectively protect the die from being damaged when separating.
The die splitter is coming, do you still separate the mold manually?