【SXKH North America Business trip: Deepen technology exchanges and cooperation Promote business mutual benefit and win-win result】
Release Date: 05/17/2019
Clicks: 2327
SXKH has over ten years history in researching and developing professional equipment Die Spotting Press. Under the guidance of the 16-character policy of "Honesty Centered, Quality first, Independent innovation and Scientific development", SXKH has become one of the most competitive brands in whole industry. Through the efforts of all the staff of the company, the company's marketing network has been all over the domestic market and all corners of the overseas market. In 2018, the export turnover of SXKH exceeded 40% of the total sales volume of the company, totaling 23,000,000 US dollars, making it the professional manufacturer of Die Spotting Press with the highest global output value.
From April 1, 2019 to April 15, 2019, Mr. Colin, head of the overseas business of SXKH, together with RC MOLD, a Taiwan brother company, participated in the 2019 Mexico plastics exhibition. Besides, on behalf of all company staffs, Mr. Colin visited more than 10 die industry enterprises, involving plastic, die-casting and stamping and other fields company. This North American trip not only deepened the strategic cooperation between the company's partners, but also pointed out the direction for the company's global strategic development.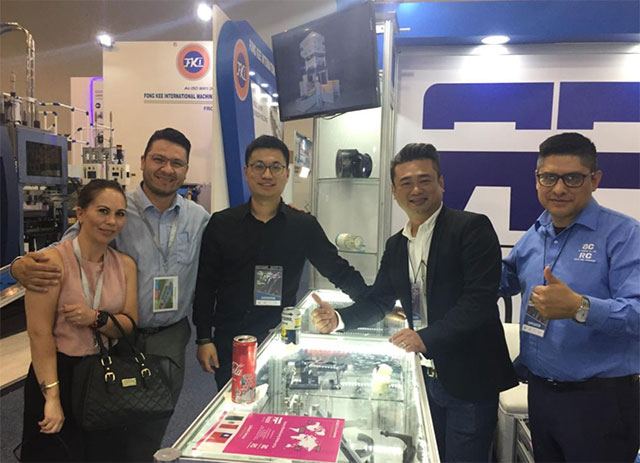 From April 2nd to April 5th,, SXKH overseas businessdirector Mr. Colin attended the Plastimagen Mexico exhibition. During this period, he conducted cordial and friendly communication with well-known plastic mold and plastic product manufacturers such as Broce, Crazal and InterGrity in product design and development as well as working performance.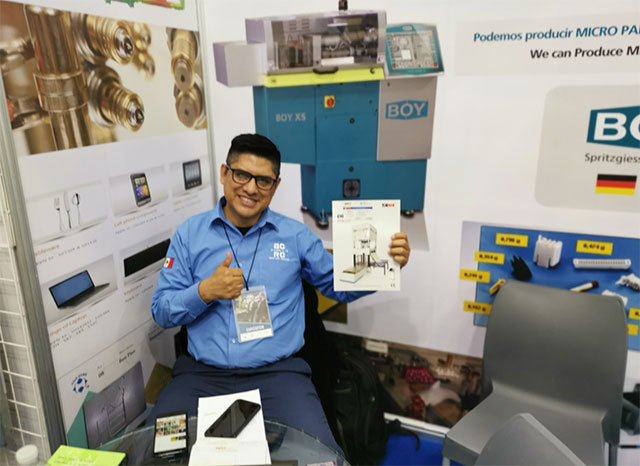 During his trip to North America, Mr. Colin also visited the third plant of Martinear Honsel in Queretaro, Mexico. Martinear Honsel has purchased two SXKH DYNAMIC brand Die Spotting Press from our company, one is located in the headquarters in Madrid, Spain, and the other is located in the Queretaro industrial park in Mexico. These two Die Spotting Press are also the world's largest Die Spotting Press. The working table size is 4000*3000mm, allowing a maximum mold load of 70T. During the visit, the two sides had in-depth communication on the future strategic cooperation plan and China's die-casting mold industry. Martinear Honsel expressed his willingness to purchase two more Die Spotting Press from our company in the next two years. Leaded by SXKH, Martinear Honsel company decided to visit Beilun die-casting mold company in June.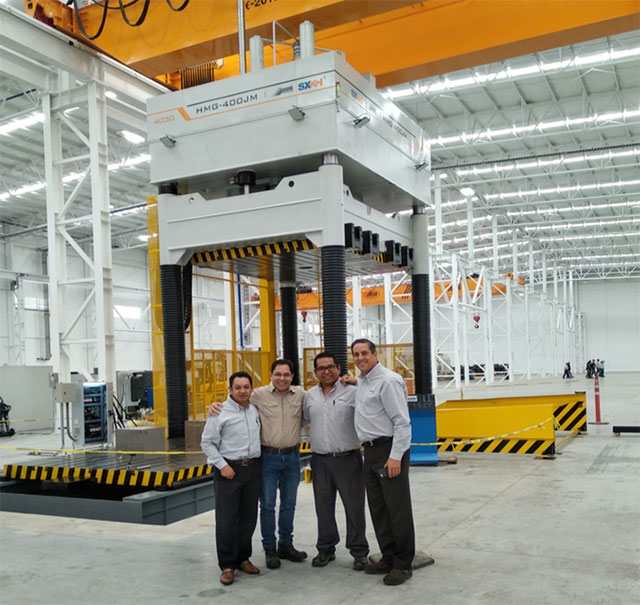 Taking the opportunity of this trip to North America, Mr. Colin also visited Aurrenak die casting factory of Group Mondragón in Spain. In order to successfully complete the installation of SXKH DYNAMIC 600T mould Die Spotting Press in the plant, they exchanged their ideas on the pre-installation preparation, installation plan and other details.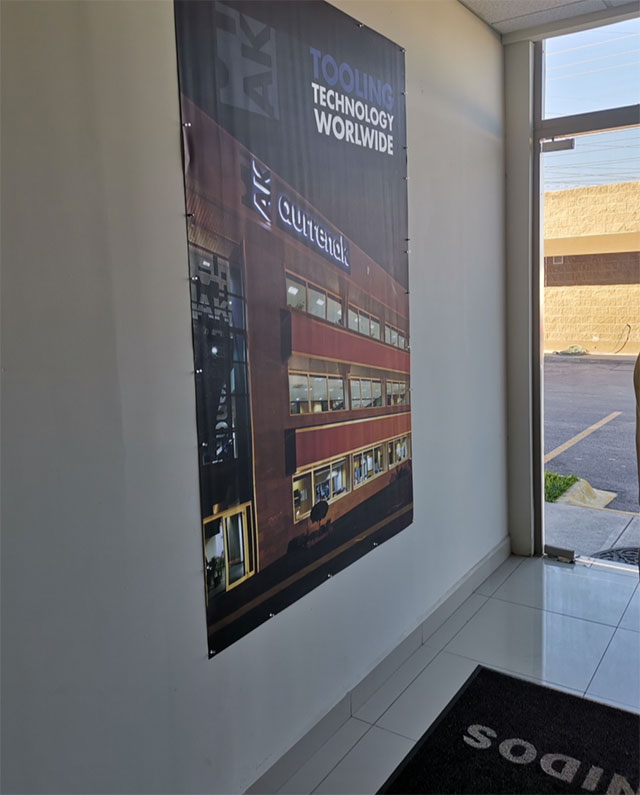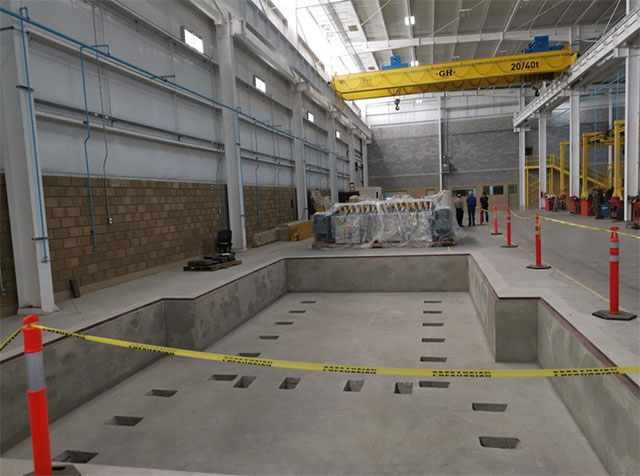 On April 10, Mr. Colin visited the UNITED TOOL AND MOLD INC., a plastic mold repair factory in south Carolina, one of the largest mold repair factories in North America.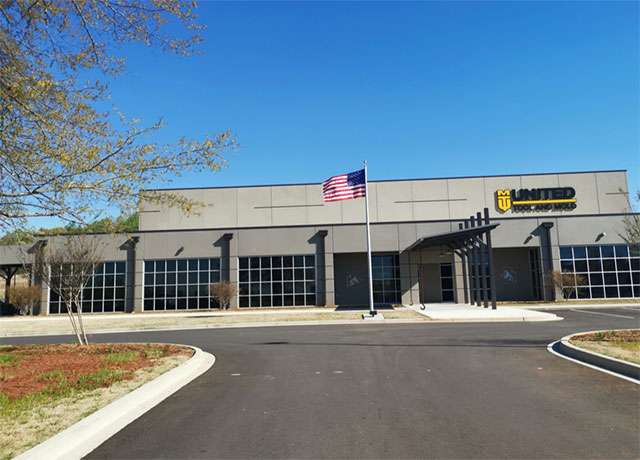 The UNITED TOOL AND MOLD INC factory is mainly responsible for mold maintenance of main engine factories such as BMW in US. The company has purchased a number of SXKH DYNAMIC brand equipment, including Die Spotting Press, mold testing machine and other equipment, is one of our most important cooperative partners in the north American market.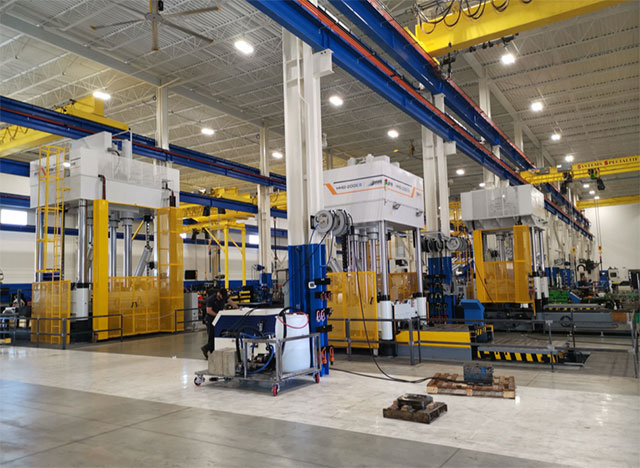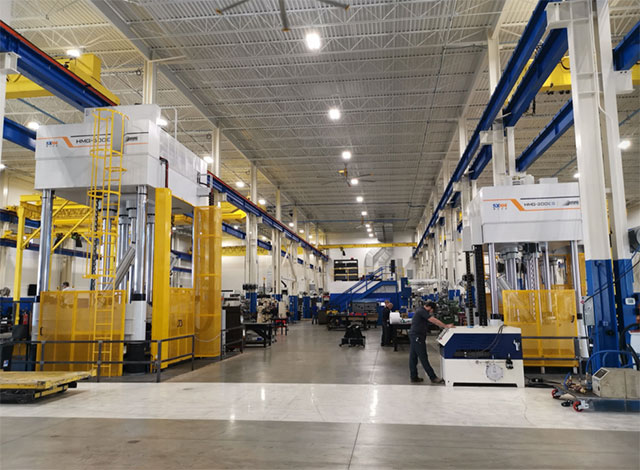 On the last day of Colin's trip in North America, he visited the exhibition factory of SXKH in Milwaukee. At present, this factory has one 400 T Die Spotting Press and two 160 T Die Spotting Press for local customers to visit and purchase.