SXKH DMC2016 is a great success!
Release Date: 08/12/2016
Clicks: 6268
Celebrate SXKH
DMC2016 (the 16th China International Mould and Equipment Exhibition) was a complete success!
From June 28 to July 1, 2016, the 16th China International Mould Technology and Equipment Exhibition jointly organized by China Die & Mould Industry Association and Shanghai International Exhibition Co., Ltd. was held in Shanghai New International Expo Center. It is an annual event of China's mold industry and currently ranks first in the world. It has brought together 1,235 well-known equipment and mold companies at home and abroad, with an exhibition area of 70,000 square meters.
Shun Hing Kai Hao was led by Chairman Cai Guangshun personally. At this grand event, he left an unforgettable impression with high popularity, brand-new appearance design and professional service team. Heavy downpours still can't stop everyone from gathering in DMC's footsteps. The cool air conditioners can't cover everyone's enthusiasm and joy before opening the booth at Shun Hing.
Among the products exhibited by Shun Hing Kaihao are three major products (Hydraulic Fixtures and Electric Permanent Magnet Suction Chuck Series) of Precision Molder® Clamping Machine, Trial Molder® Trial Molding Machine and Easy Molder® Rapid Mold Change System. The Precision Molder® brand clamping machine is loved by new and old customers for its high precision, high efficiency, safety, environmental protection, time and cost savings. At the DMC Shanghai, Shun Hsing Kaiho launched the special limited-edition ES four-pillar molding machine series for the first time in 2016, becoming a proud member of the exhibition products. It was also the new darling of the exhibition and attracted many visitors and even their counterparts. praise!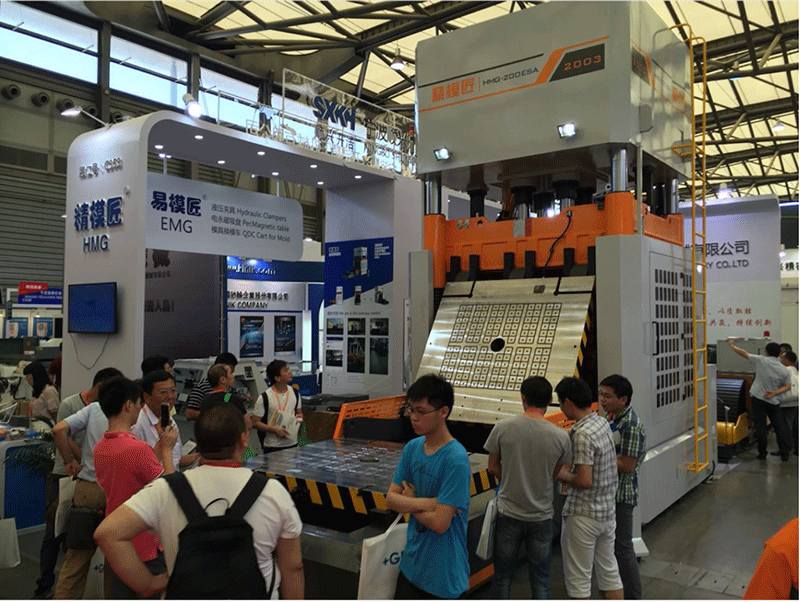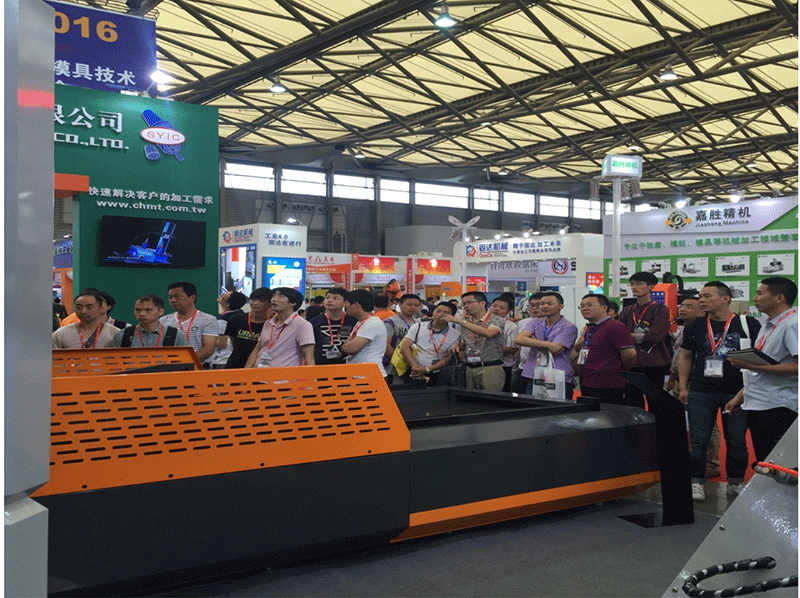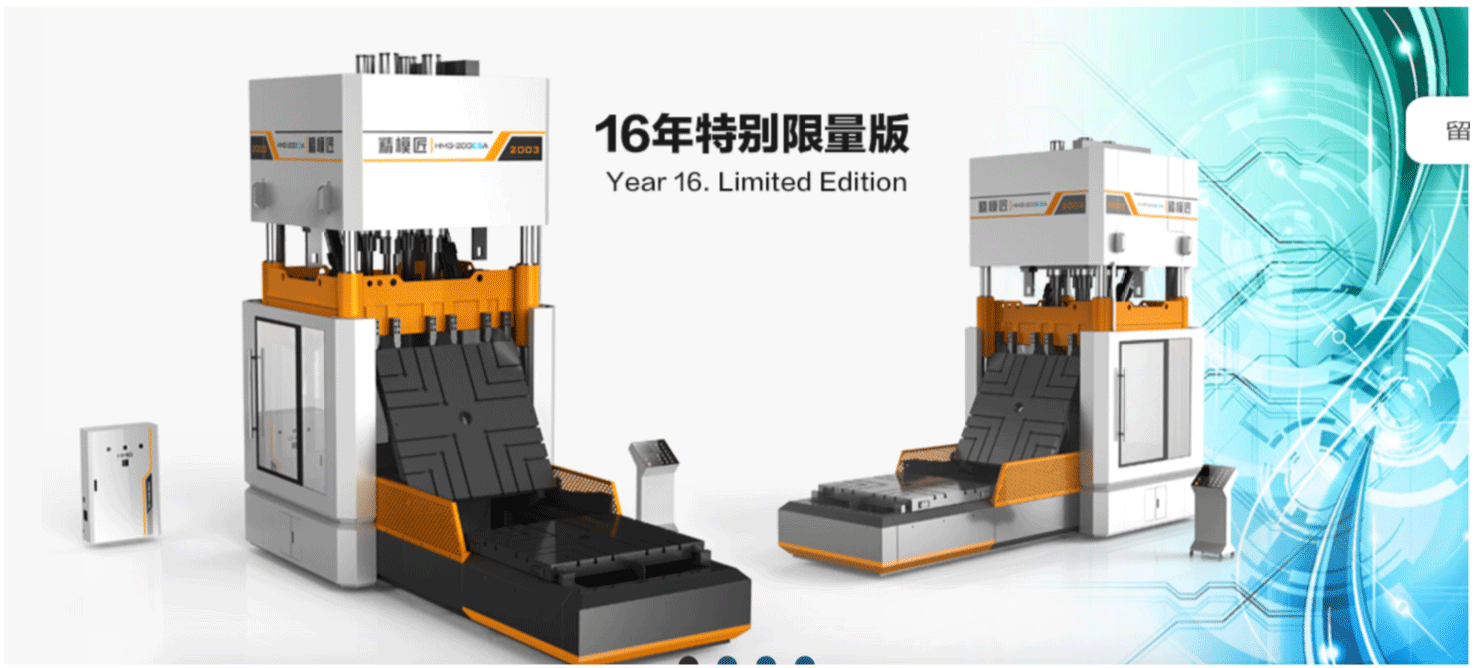 In 2016, as a year of continuous transformation of the "new normal and new development" of the mold industry, automation, information, integration, networking, and intelligence will be presented in different ways in the mold industry. The industry is facing the upstream and downstream extension of mold enterprises; the status of technology in equipment is becoming more and more obvious; mold companies invest in equipment transformation and software applications are more concerned about efficiency, integration and service become the main theme. With "precision processing", "mold-creation" and "formation technology and equipment" as an industry upgrade, the connotation is that molds serve advanced manufacturing technologies and serve China's high-end equipment manufacturing industry as a new industry format.
Shun Hing Kai Hao knows the requirements of the industry development and knows that in the future development of the industry, technological innovation is naturally the main factor, and technological upgrading is a must. This is the most important condition for the rapid development of the industry and market demand. Therefore, we have always attached great importance to technology, we have increased the technical team's innovation and upgrading, continuous improvement of technology, continuous exploration and research of new bright spots, and improvement of quality. This time the ES series mold-closing machine not only has a major improvement in the design, internal structure, New technical features have been added to the function of the equipment. This technical feature has further improved the accuracy of mold clamping and ensured the mold protection function in the mold clamping process of the mold clamping machine. Currently, it is the only equipment manufacturer in China that has a mold clamping machine. It is not difficult to see that Shun Hsing Kai Hao's emphasis on technology, technology and innovation, and technology and innovation are the development concepts of life.
Easy Molder® Rapid Mold Change Hydraulic Fixtures Gain Attention from Indian Customers
With the development of the industry and the increase in the number of products, molds for injection molding machines, punch presses, and die casting machines have become very frequent in production. Therefore, how to shorten downtime of equipment and increase production efficiency has become a key issue in industrial development. The birth of rapid die change systems can solve this problem perfectly.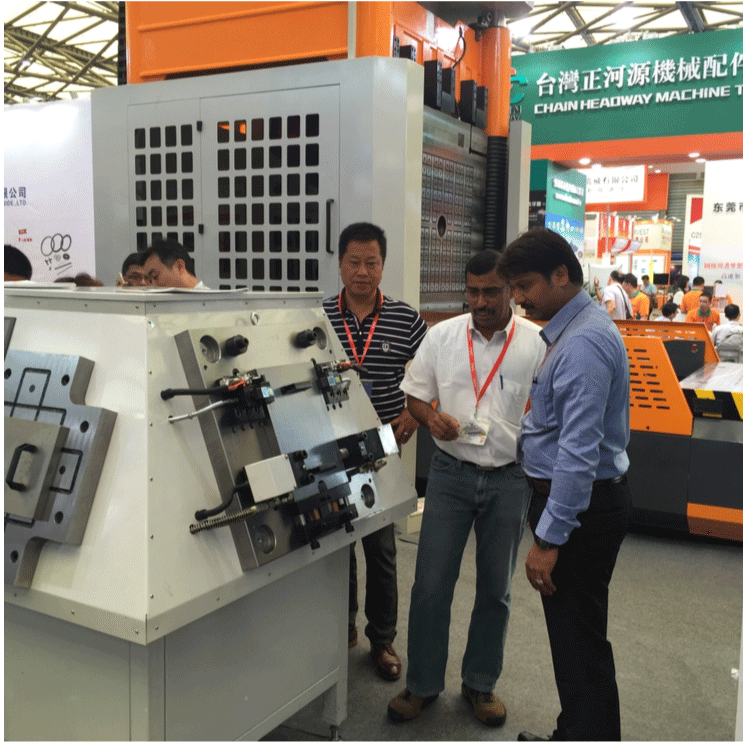 DMC2016 has come to an end. At the exhibition, staff of Shun Hing Kaihao faced each customer with a good mental outlook, established a good corporate image, and achieved good results in the exhibition. Compared with previous exhibitions, this exhibition is a new breakthrough. New progress, whether from product design, booth design and display, customer participation and follow-up communication, this exhibition has brought a greater positive impact to the company. Effectively improve product and company visibility.