SXKH DMC2018 victory song victory frequency report
Release Date: 06/05/2018
Clicks: 17893
From June 5 to June 9 2018, the DMC2018 International Mould Technology and Equipment Exhibition was held in Shanghai as scheduled. This year's DMC2018 exhibited an area of 100,000 square meters, which was gathered by a number of national mold and die industry associations and professionals from all walks of life. Extensive scale unprecedented. Our company exhibited a HMG-120ESA high-performance servo Die Spotting machine. The moving platen is equipped with an encoder. It can monitor four-point real-time accuracy and is the first in China. This time, it attracted a lot of professionals and customers from home and abroad to stop and watch a group photo, and achieved good results. It was praised and affirmed by relevant customers at home and abroad, and the amount of on-site signings was fruitful.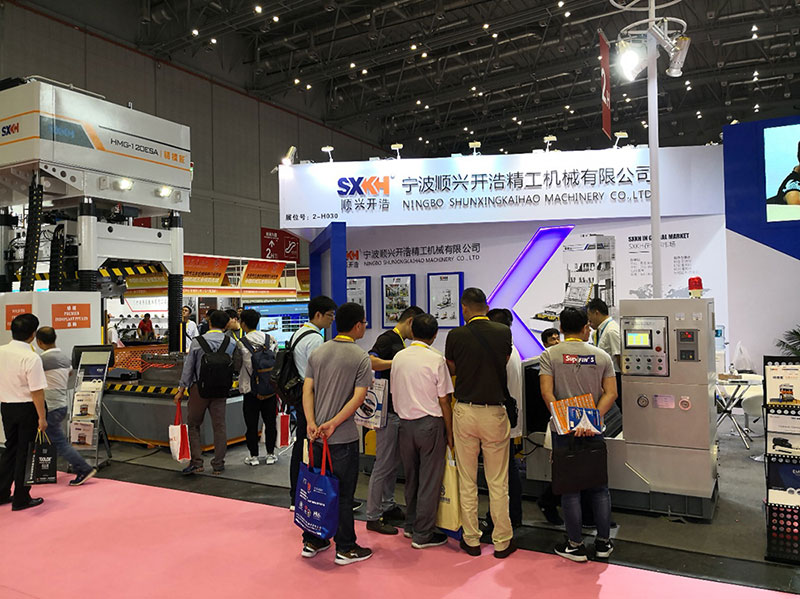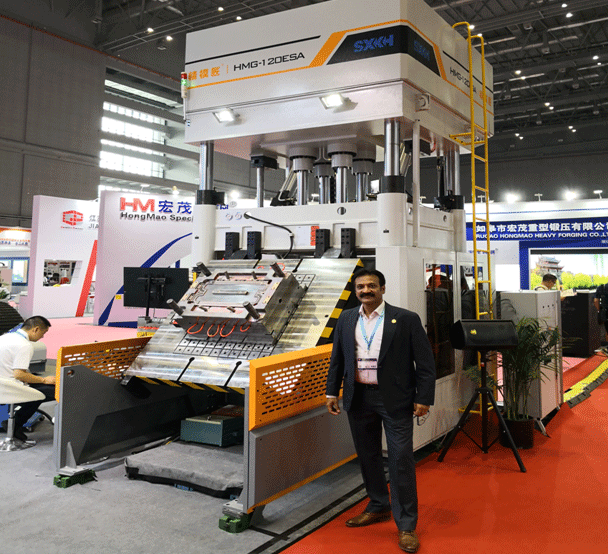 The HMG brand ESA series four-pillar mold clamping machine series has been recognized by many professionals and new and old customers for its features of high efficiency, precision, energy saving and environmental protection.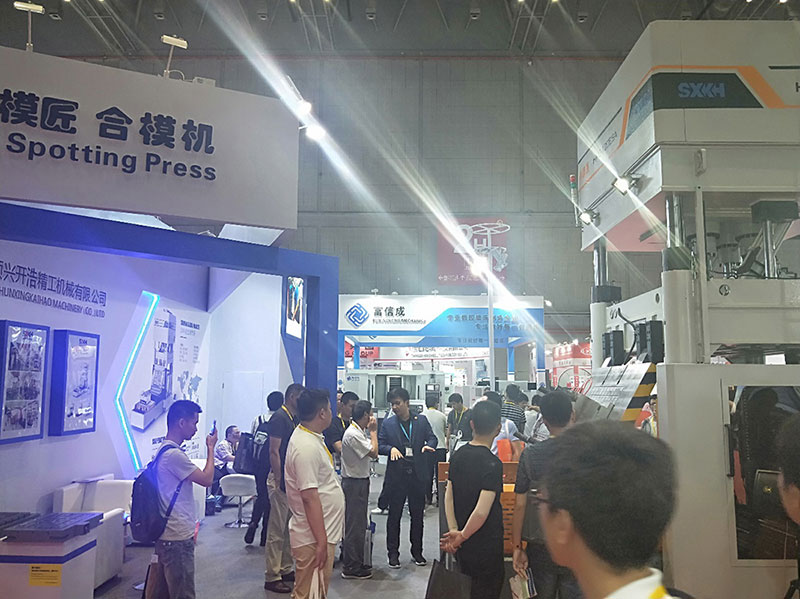 During the exhibition, 3 on-site orders were signed, and several customers conducted technical and business communication with our company and requested to contact the company for further contact and send more detailed technical information and business details. In addition, we have also conducted further communication with some domestic and foreign exhibitors. About 20 exhibitors are willing to contact us and have a good understanding of our country's products. In addition, several more reliable companies are willing to further cooperate and negotiate and become reliable agents of our company. All these indicate that we have a very promising market at home and abroad.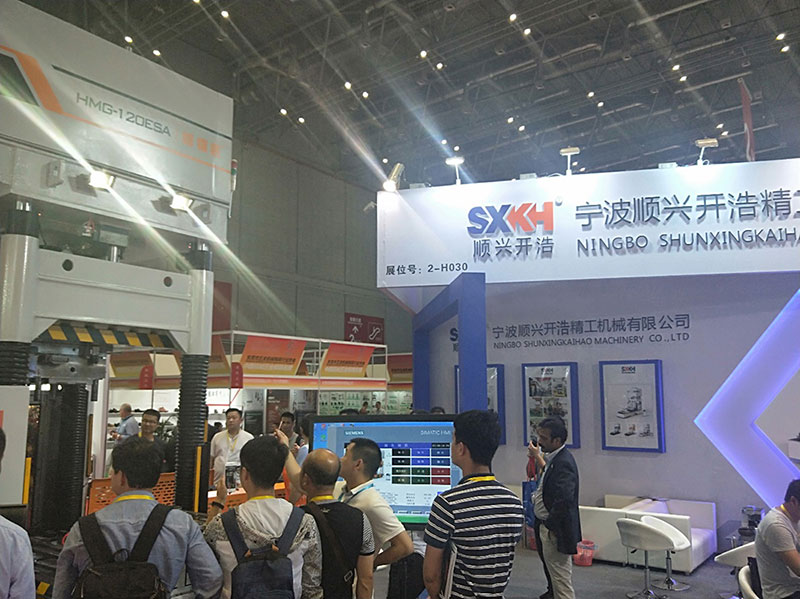 Under the leadership of Chairman Cai Guangshun, the company "inside-training quality and exterior image", based on technological innovation and based on quality assurance, adheres to the concept of independent innovation and scientific development, in the mold clamping machine, trial molding machine, and rapid change Customers in the industry, such as die systems and hydraulic fixtures, have received recognition and praise from customers. Since 2013, when the nation's largest tonnage clamper delivered "FAW" results, all along the way, the triumphant victory was reported, and not only was established in important cities throughout the country. Offices have successively signed strategic cooperation plans with Europe, Indonesia, India, Thailand, and South America, and established SXKH.INDIA with New Delhi, India in 2017.