The mold industry needs high-end mold production machine tools to support it
Release Date: 01/27/2021
Clicks: 821
The development and transformation of an industry cannot be separated from the relevant branch industries. The mold production machine tools play a great role in mold industry.
Chinese die and mould industry is in a critical period of transformation from low-end industry to high-end industry. Therefore, Chinese die and mould industry is in urgent need of support from high-end die and mould production machine tools.
Mr. Luo Baihui, secretary-general of International Mold Association, said that at present, the focus of global manufacturing industry is shifting to China, which provides a strong power for Chinese die and mould industry at the same time, it will also put forward new development requirements for Chinese die and mould industry to achieve high-end production of die and mould.
High-end mold is famous for its technical level and high added value, more and more attention paid by the mould maker in China for the long-term development of the enterprise, the enterprise is working to the development of high-end domestic mould industry at present, China's mold industry is undergoing a new round of industry upgrading, high-end mould is one of the aims of its focus on developing, China's high-end mold production is vigorous.
Chinese die and mould industry is removing from the middle and low levels, which is the requirements of external marketing as well as the development intention of Chinese die and mould industry. And Chinese die and mould industry from the low level to the high level. It needs to rely on the progress of production equipment and support from High-end mold machine tool industry, by which it can go on the way steadily.
Therefore, the associated equipment of mold production machine like die spotting machine, tool mover and mold inspection machine are born timely.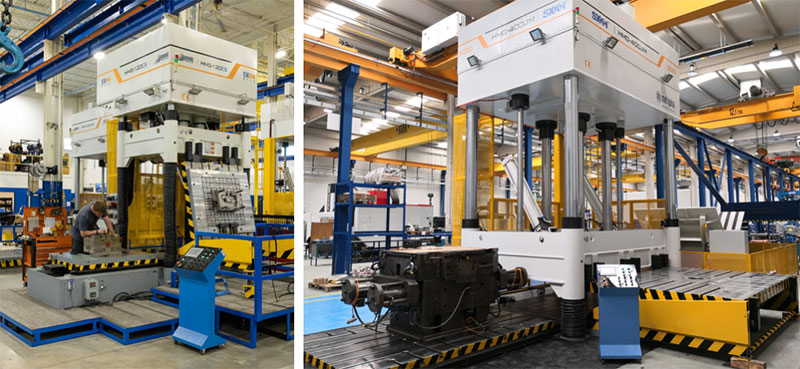 Die spotting machine is the most professional device for mold tryout and mold maintenance. It adopts a verity of reliable device installed with position device of moveable worktable, locking device, flipper device, hydraulic ejector, mold slide control, safety anti-fall device etc. It allows you to conveniently match all the parts of the mold in more comfortable position.

Tool mover is used for turning mold & die by 90 degree for mold maintenance. It can easily turn mold without handling via forklift or crane. Tool Mover has the advantages of large turnover weight and smooth turnover. It can reduce the damage of molds and other items in the process of turnover, and the damage of crane and ground also.

Mold Inspection Machine is a multifunctional mold tryout and testing machine. The mold inspection machine is controlled by Siemens PLC system, user can set parameter freely by touch screen. It has ejector, slider, hydraulic system and water system testing function, all testing work can be finished on the machine with table tilting function.
SXKH Industry has been in the designing and manufacturing of associated equipment over 18 years. Their key target is help global mold maker and else company with such machine demands to work in more safe, convenient and economical way.