Mold and machine tool market with prosperous production and demand
Release Date: 03/17/2021
Clicks: 730
Mold has always been known as the mother of industry, the main global mold production countries have accelerated the pace of overseas expansion. Since the beginning of the 21st century, China's mold industry cluster has been basically formed. Among the 213 key die and mould enterprises in China reviewed and published by China Mould and Die Association in August 2018, Guangdong, Zhejiang, Shanghai, Suzhou, Anhui and other provinces and cities of mold industry lead the country, Shenzhen, Ningbo, Suzhou, Taizhou, Qingdao and other cities become the gathering places of mold enterprises and high-end talents .
With the continuous improvement of social production requirements and enterprise processing level, the production mode and enterprise concept of plastic mold manufacturing are changing. Product level is gradually improved, the production cycle is getting shorter and shorter, and the supporting processing capacity is further improved. The design and manufacturing of plastic molds will be more intelligent and greener. Prosperous market environment and good prospects with Both production and demand, benefited from the national revitalization of the equipment manufacturing industry environment and the strong demand pull of mold market, the domestic machine tool industry has witnessed the rapid development of technology and high enthusiasm for investment.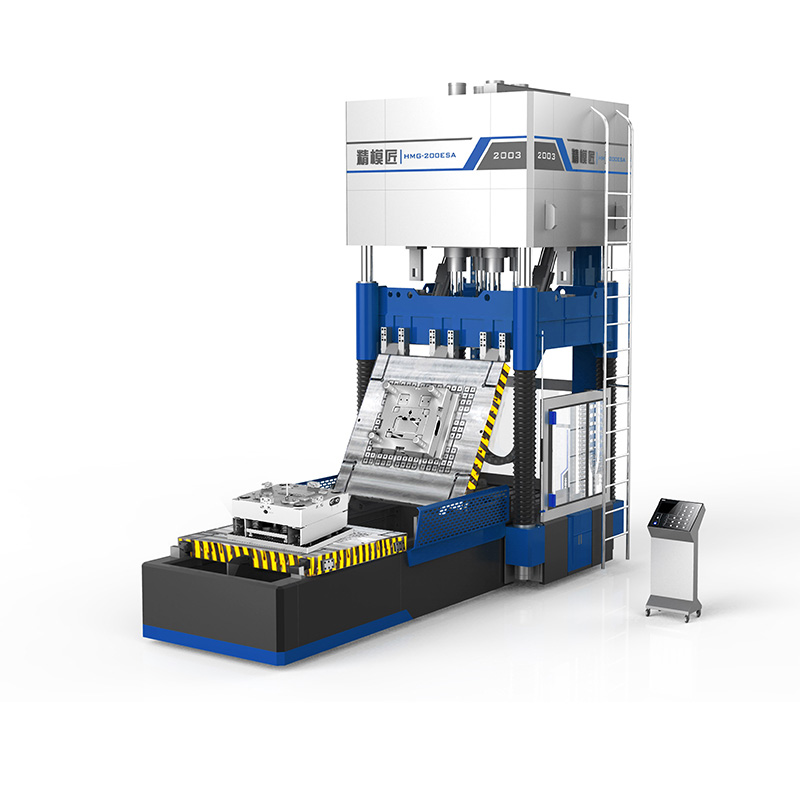 In the upsurge of the machine tool industry,die spotting press, as the auxiliary equipment of mold manufacturing industry, is a professional device for mold fitting, mold repair and mold tryout, which has advantages of mold matching with high precision, reducing the risk of mold damage, prolonging the life of mold and shortening the mold making cycle. It is more and more widely used in the mold production, has made a great contribution to the development of modern mold industry.
With the development of mould market economy, brand effect is becoming more and more important, and brand marketing has become a very important work for mould related enterprises. SXKH, headquartered in Ningbo, Zhejiang Province, as one of the mold industry groups with good development situation in the Yangtze River Delta, is based on this concept and in accordance with the trend of development, which creates SXKH Brand die spotting press. SXKH four column die spotting press gains consistent high praise of domestic and foreign customers, and their brand is also recognized and recommended by more and more mold manufacturers.