Essential Turning Device in Your Mold & Tools Mover
Release Date: 05/12/2021
Clicks: 642
As we all know we usually need to tilt mold firstly before maintaining the mold. However, handling and turning mold by manual will result in damage to the tools and injuries to the operators if not effectively turned. Therefore, it needs an effective device for the safe turning and tilting of heavy mold tools, tool mover becomes an essential equipment you must have when turning heavy molds.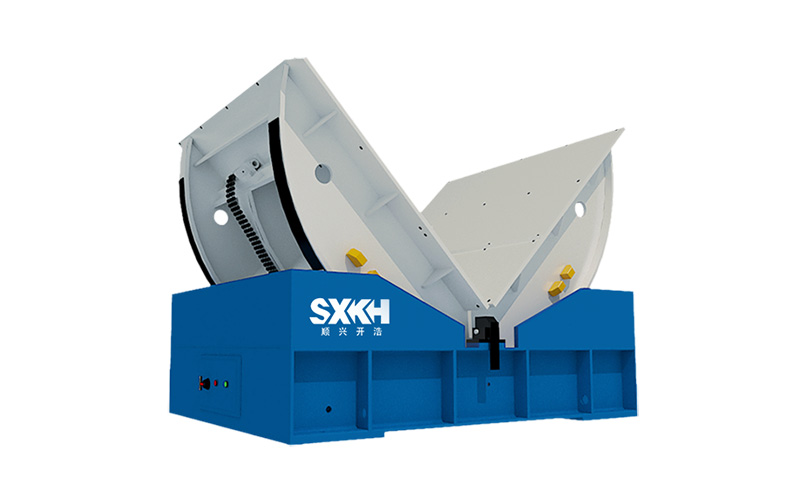 What is tool mover?
The tool mover is a mechanical processing and mold manufacturing auxiliary equipment, and also an irreplaceable auxiliary equipment for vertical die spotting press machines. It is a turning device which is ideal for turning large, heavy or bulky objects such as heavy molds, bulky items, or other large objects that usually take two or more people to move and turn. Tool movers make mold turning process easier and safer.
What are the applications of tool mover?
The turning and tilting of heavy large precision molds or bulky objects can be manipulated by the tool mover, including:
* heavy injection molds
*metal molding tools
*casting molds & dies
* bulky objects
What are the advantages of tool mover?
*it makes mold turning over safer and quicker.
*compact structure, small occupation, low energy, small consumption and high efficiency.
*reduce the risk of injuries to operators and damage to mold.
*easy to operate and convenient maintenance.
*prolong the mold life and improve the work efficiency.
The tool mover may seem simple, but it is essential and practical.