Why tool mover is necessary for mold maker?
Release Date: 07/19/2021
Clicks: 524
Karl Heinrich Marx said as early as 100 years ago that equipment is the bones, muscles and blood vessels of a factory. In fact, the quality competition among mold manufacturing enterprises is, in the final analysis, the competition between technology and equipment.
Nowadays, choosing a mold manufacturer with complete supporting equipment is also one of the mold customer evaluation criteria. Mold manufacturing companies must choose advanced equipment in order to be competitive and survive the fierce competition.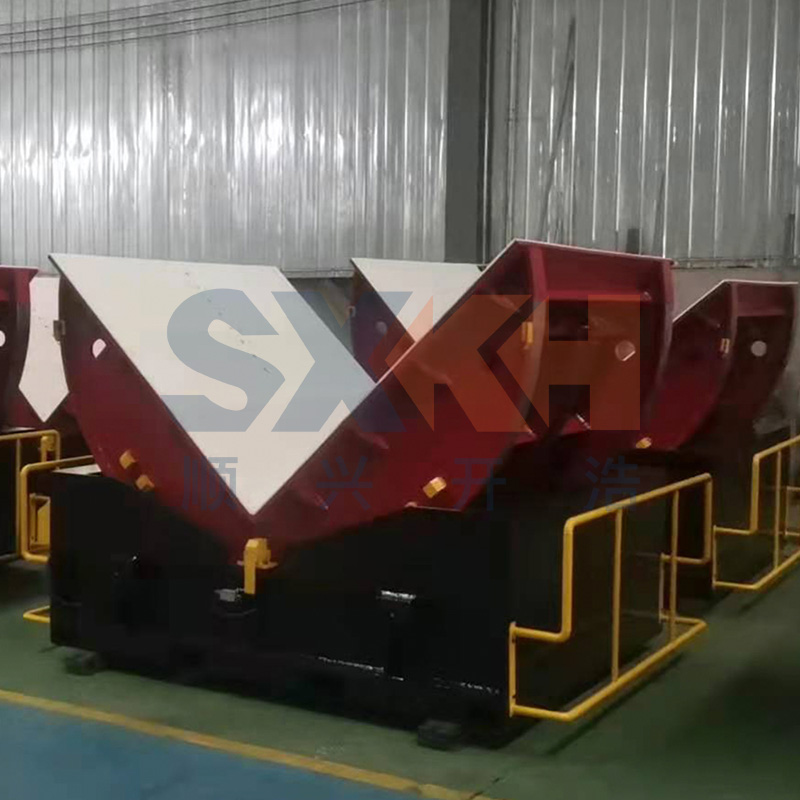 There are many types of molds, which are widely used in various walks of life. In the actual production process, especially for large molds, it is often necessary to turn the mold at a certain angle due to the needs of mold overhaul and maintenance, normally 90 degrees or 180 degrees. The traditional turning method is to use a crane to lift and turn, which poses a high potential safety hazard on site and is inconvenient to operate.
Therefore, according to the market demand, the tool mover came into being, which greatly solved the mold turning needs of our customers. It has a small footprint, convenient operation, safe and reliable.
SXKH, providing customized servise, has been researching and developing tool mover nearly 20 years. By the excellent quality, fast and punctual delivery, reasonable price and perfect after-sales service, SXKH wins great acclaim from customers both home and abroad. We can provide 90-degree tool mover and 180-degree tool mover according to customer's preference with turnover capacity from 3 ton to 70 ton.
SXKH tool mover always solves various problems of mold turning for customers with good quality and high-quality after-sales. Your inquiries are always welcome.