What are the benefits of the Mold Flipper for you?
Release Date: 08/09/2021
Clicks: 2450
What is mold flipper?
Even if you have never used a mold flipper before in your facility, you may have heard of this equipment in the mold industry. You know that many mold manufacturers (including your competitors) are using mold flipper, because it can make mold turning and maintenance faster and safer.
Mold flipper is a device specially designed and developed to safely solve the problem of mold turning and maintenance. It is widely used in the mold manufacturing industry and the injection and die casting industries. It is also an indispensable auxiliary equipment for large-scale mold maintenance and vertical die spotting press.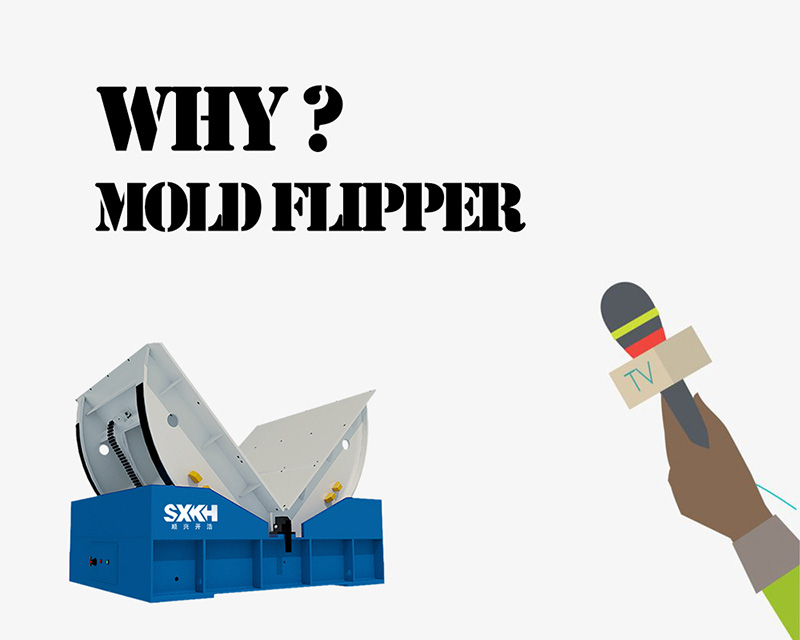 What can the mold flipper do for you?
The mold flipper can realize the 90-degree or 180-degree turning operation goal of converting the mold from horizontal to vertical or from vertical to horizontal. Especially when repairing large and medium-sized molds, it is convenient, labor-saving and safe to open, close and hoist the mold.
The working principle of the mold flipper
The mold flipper adopts an electromagnetic brake type motor with a chain to realize the turning of the worktable, so as to achieve the purpose of turning the mold on the worktable. The working table is made of 25mm thick steel plate to ensure the ability of the table to bear the mold. The surface is equipped with a wear-resistant PP plate to protect the mold surface, reduce the damage of the mold to the working table, and extend the life of the mold flipper. Mold flipper does not need to be used as a foundation, and is adjusted by an adjustable foot, which has a compact structure and a small footprint. It is safe and reliable with automatic locking function when the power is cut off.
What are the benefits of the mold flipper for you?
1. The investment cost of the enterprise is low, which saves costs and increases efficiency.
2. It is safer, reducing the risk of manual mold reversal that is unsafe and easy to damage the lifting equipment.
3. Compact structure design, small footprint, low energy consumption and high efficiency.
4. Reduce labor intensity and improve work efficiency.
5. Simple operation and convenient maintenance.
SXKH has more than ten years of experience in research and development of mold flipper. Its mold flipper are available in two turning types of 90 degrees and 180 degrees and has two ways of motor drive and hydraulic drive.