Super large die spotting press helps "Integrated die casting development"
Release Date: 03/25/2022
Clicks: 725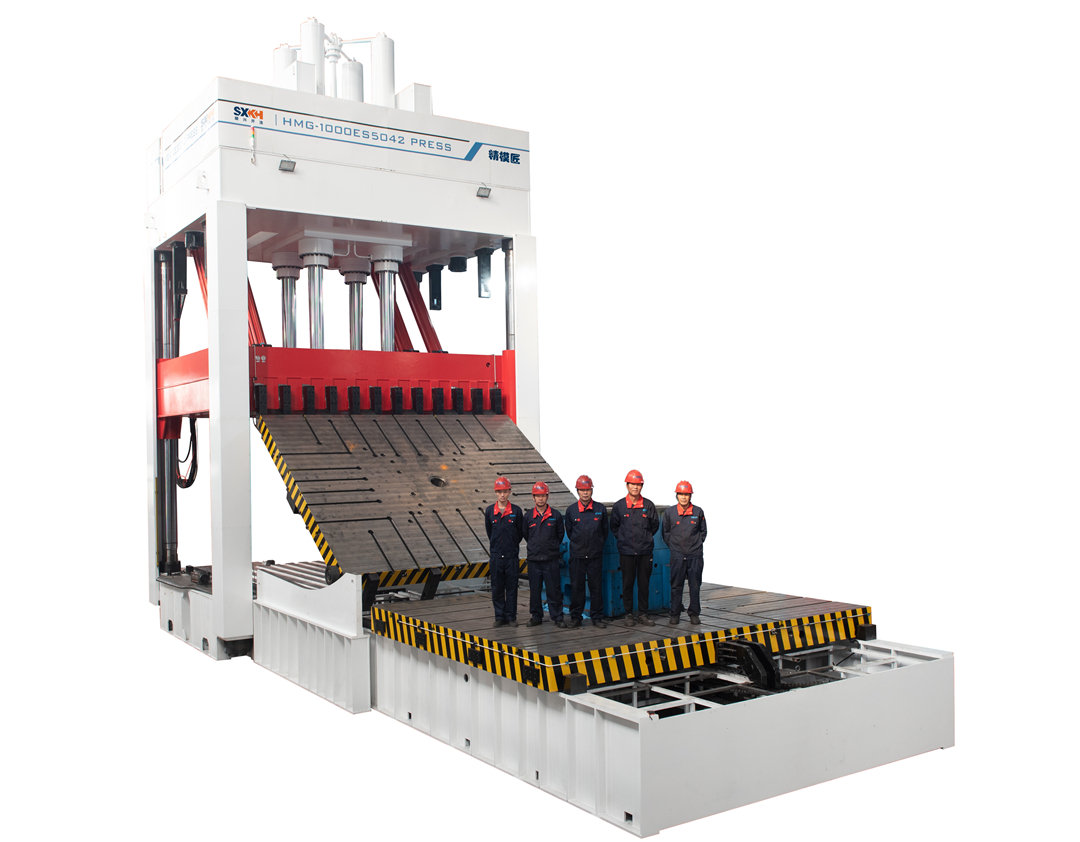 SXKH developed a 1000T super large die spotting press, which is suitable for 9000T die casting molds.
The application and promotion of integrated die casting molding technology is the trend of the times. More and more vehicle and auto parts manufacturers are developing integrated die-casting parts, and the molds of the ultra-large die-casting machines that follow are getting heavier and heavier, and some molds even weigh up to 200T. In the process of die-casting mold development and manufacturing, it is necessary to use a kind of equipment, that is, the mold research and distribution test press (die spotting press), which is used for the research and calibration of the mold.
Die spotting press for super large die casting molds
Before the introduction of the 6000T super large die spotting press, the maximum tonnage of the die spotting press was 600T (clamping force), which was suitable for die casting islands below 5000T.Therefore, the traditional die spotting press has been unable to meet the requirements of the integrated ultra-large die-casting mold, in order to meet market demand, Ningbo Shunxingkaihao Machinery Co., Ltd. began to develop super large molding equipment in 2020, it has developed a clamping force of 800T, 1000T super large die spotting press, the working table is 4200mm×3500mm, 5000mm×4200mm. Used in 6000T, 9000T or more super large die casting machine mold. At the same time, according to customers' requirements, a die spotting press with a larger worktable is being further developed.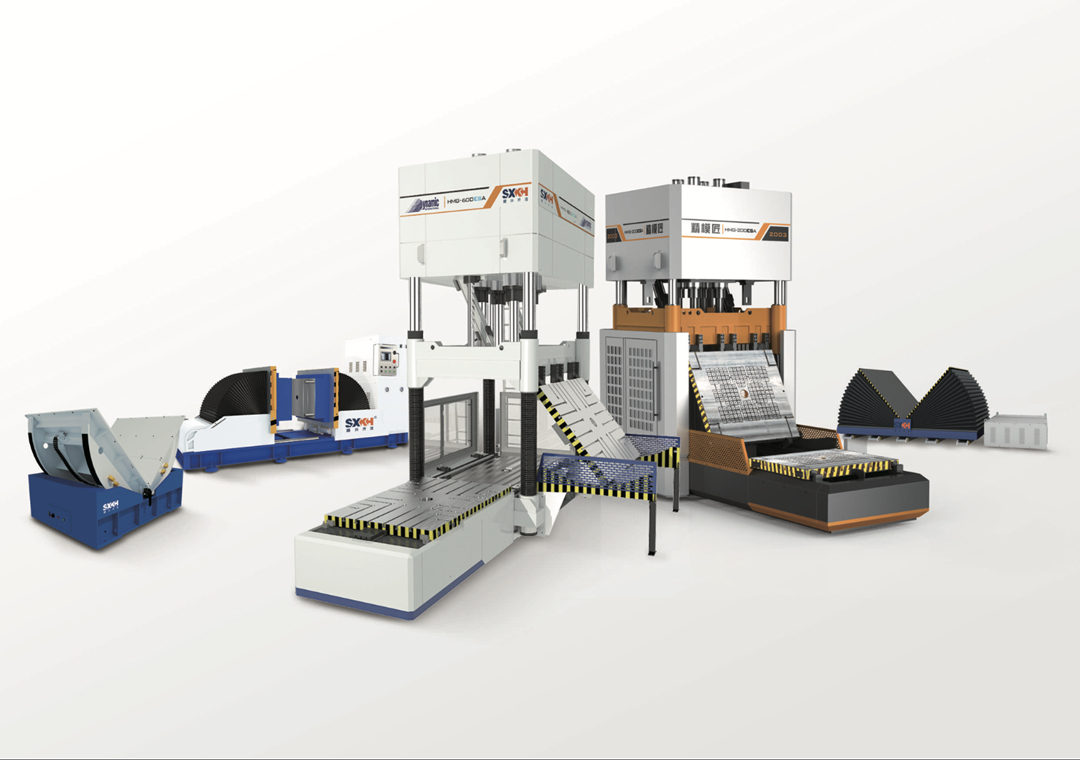 SXKH brand die spotting press
Strong manufacturing and quality control
Ningbo Shunxingkaihao Machinery Co., Ltd. (hereinafter referred to as "Shunxingkaihao SXKH") focuses on providing professional mold research and test presses (die spotting press) for the global mold industry. The company was founded in 2009 by Mr. Cai Guangshun, chairman of the board, and is headquartered in Ningbo, Zhejiang, the hometown of Chinese molds. At present, there are two factories in Ningbo, one factory in India and one plant in Germany, a finished product exhibition hall in Milwaukee, USA, and branches and offices in Shanghai and Mexico. The company can produce about 200 die spotting presses from 30T to 1000T per year, with an annual output value of about 23 million US dollars. Shunxingkaihao SXKH brand die spotting presses are sold worldwide, and domestic and foreign operating income each accounts for 50%.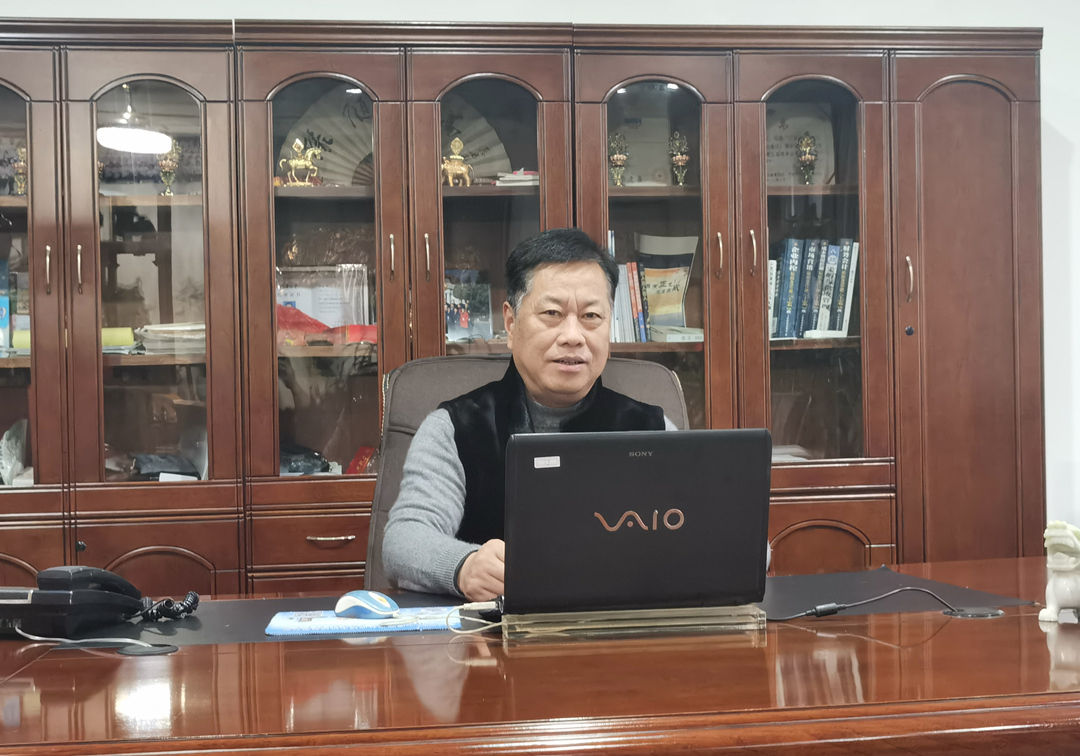 Mr. Cai Guangshun, Chairman of SXKH
SXKH has strong manufacturing and quality management capabilities, the introduction of ultra-large 12m×5m double-moving beam machining center, 6m ×5m moving beam machining center, a number of large gantry machining centers and Japanese precision CNC machine tools, 120T and 50T large workshop driving, Lycra laser tracker and other production and testing equipment, as well as the implementation of OA, ERP, EDM and other cloud collaborative management software. It not only guarantees the manufacture of die spotting press from small to super large, but also ensures the processing accuracy and equipment quality of parts. At present, 90% of the parts of the company's die spotting press can be processed and manufactured independently.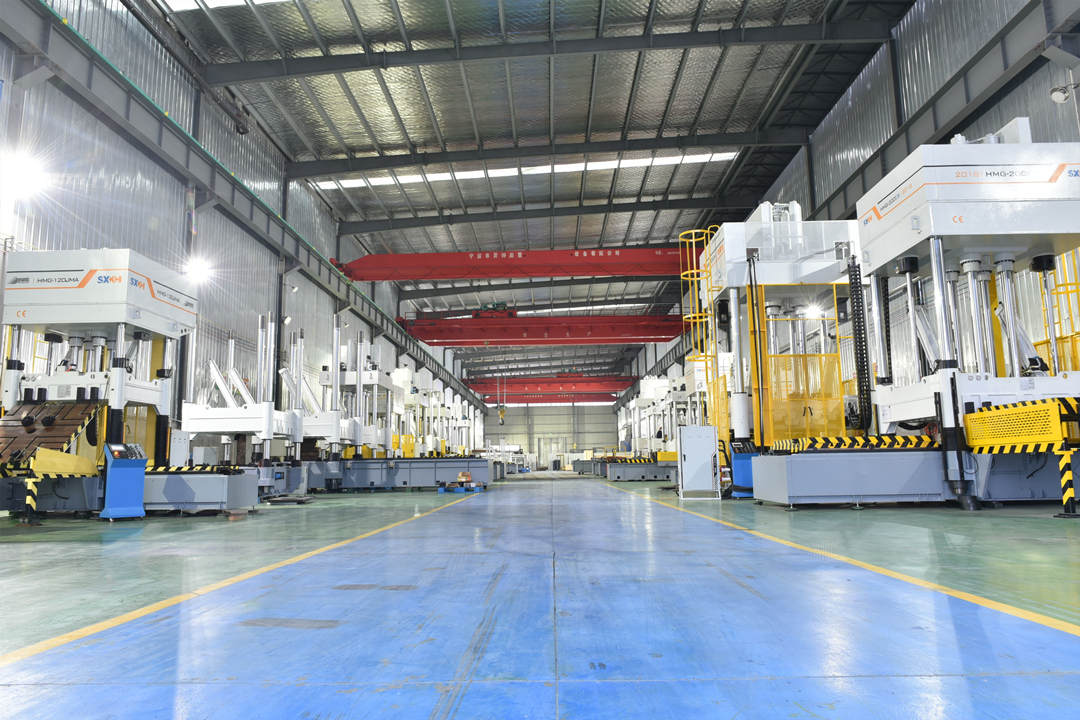 Production workshop of SXKH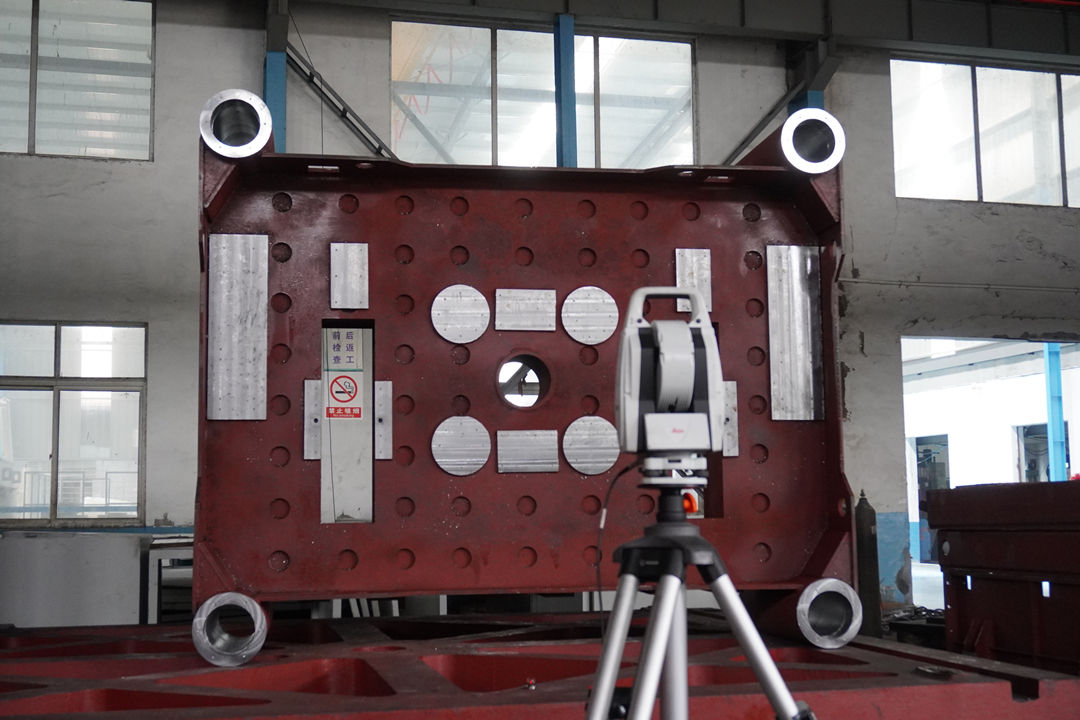 SXKH is equipped with advanced testing equipment
Global professional services
It is understood that SXKH not only provides equipment research and development, manufacturing and sales, but also attaches great importance to technical support and after-sales service for customers. At present, the company has set up direct or indirect after-sales service centers in 20 countries and regions around the world, and is committed to providing lifelong services for every customer around the world. With the outbreak of COVID-19, Shunxingkaihao's layout of global after-sales service outlets for many years has played a huge role during the epidemic. Among them, the company's service team in Mexico, India and Germany not only provides after-sales service and technical support for the company's products, but also provides other Chinese brands of mold processing equipment installation and debugging services , such as EDM machines, machining centers and other products.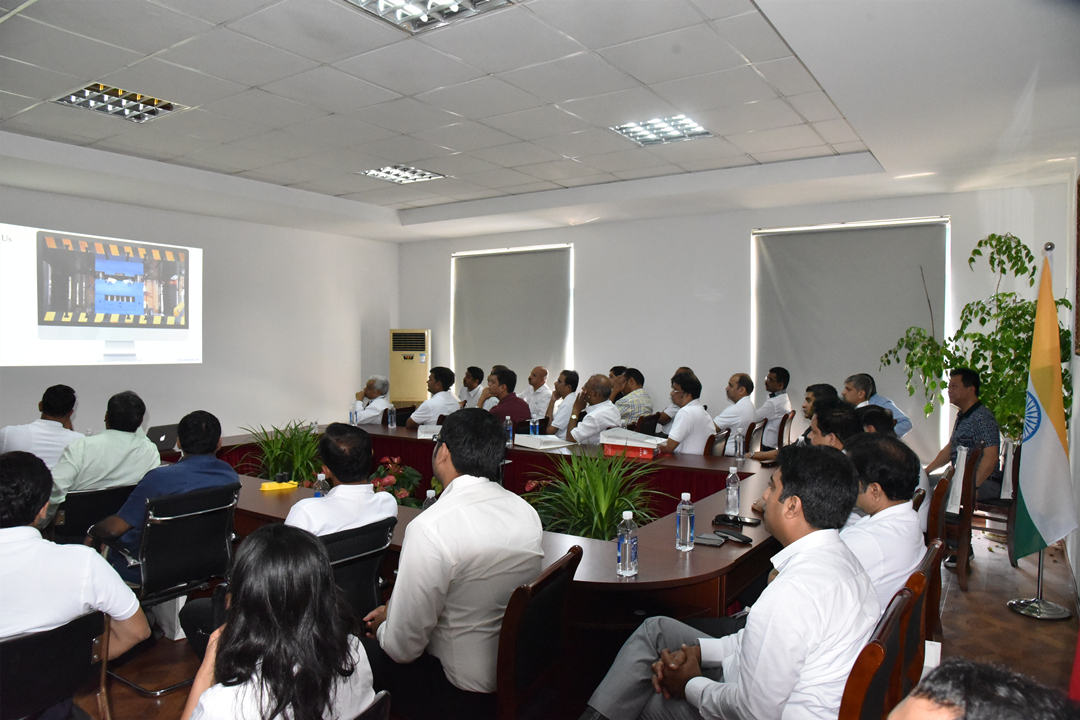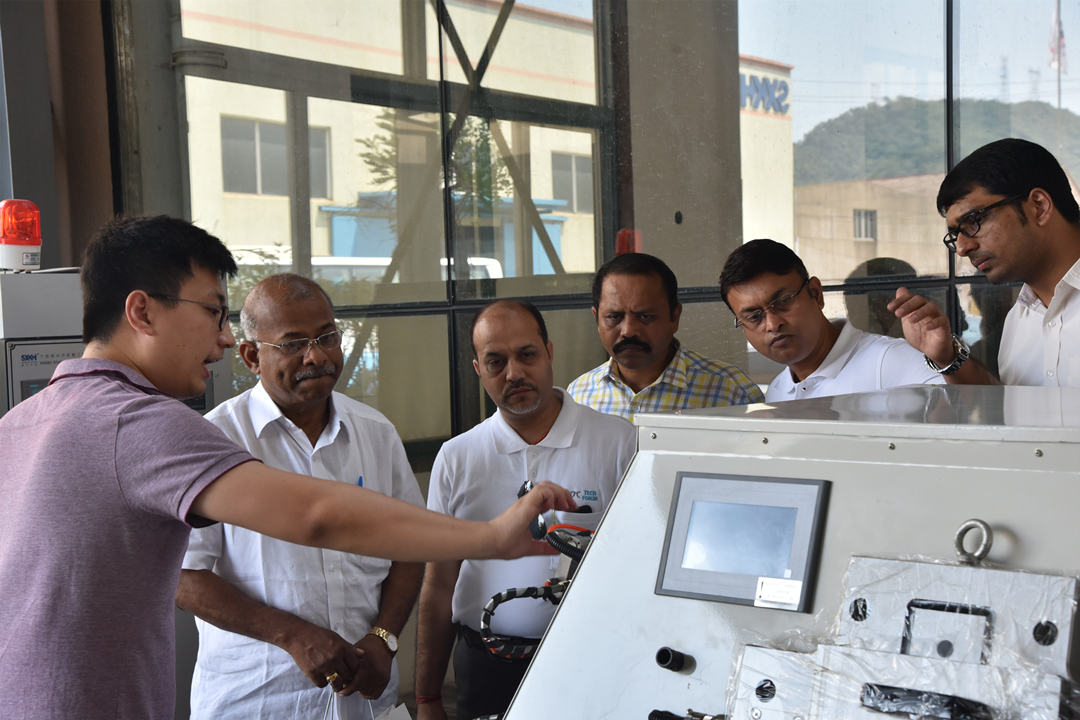 Delegation of Indian die casting mold enterprises visited SXKH Ningbo headquarters
In the domestic market, SXKH company is also focused on localization and nearby after-sales services, in cities where molds are more developed, such as Shenzhen, Suzhou and other places, the company has long-term stationed technical engineers. In this way, even in the case of the closed layout of the epidemic, Shunxingkaihao company is still able to provide customers with emergency after-sales support services. In addition, Shunxingkaihao company also divested the company's translation team and independently established a translation company, focusing on providing professional translation services for customers in mold and manufacturing industries.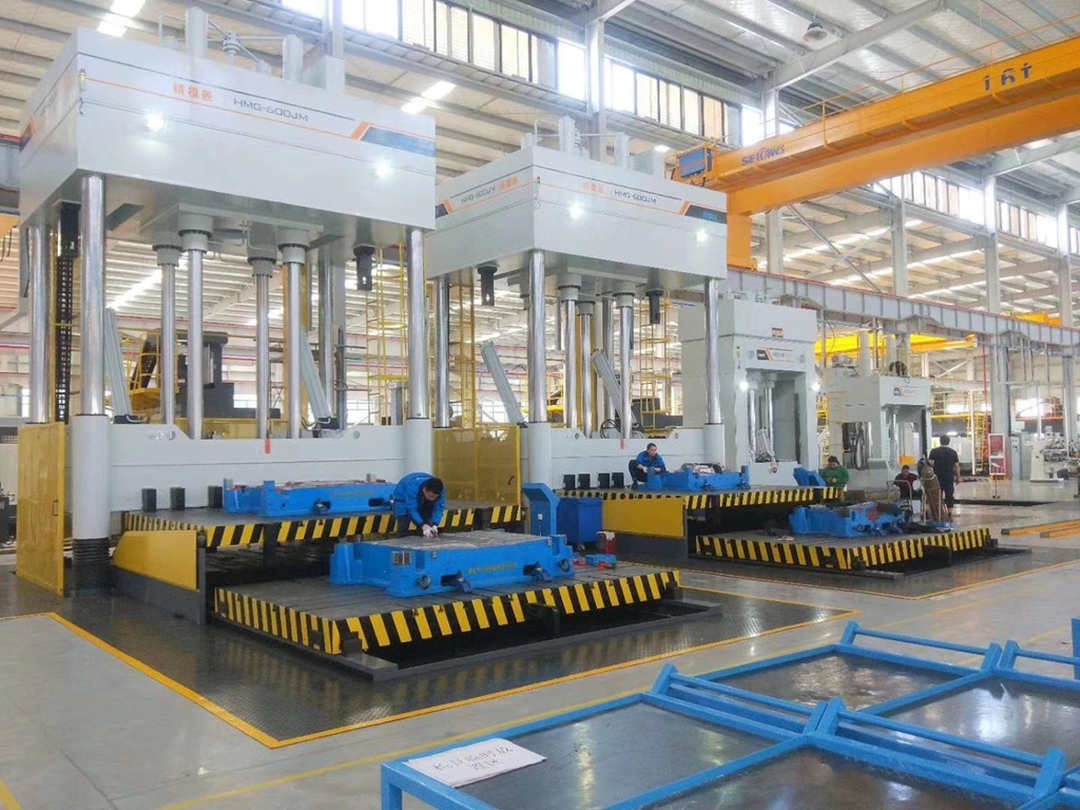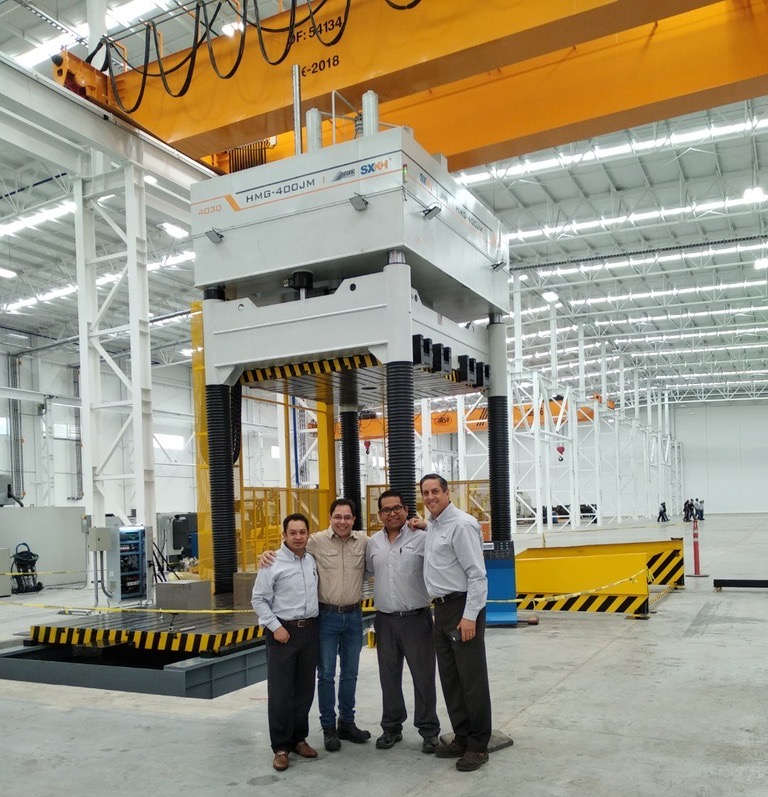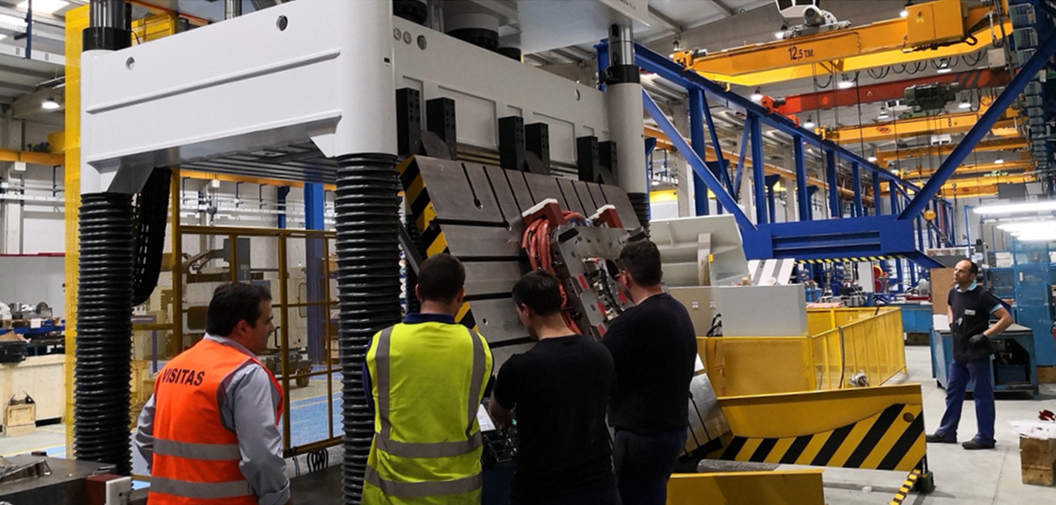 Customer site
A trusted brand of die spotting press
Depend on quality products and services, SXKH company's die spotting press has been trusted by customers around the world, and is widely used in various types of molds and industries. Among them, in the die casting industry, SXKH's customers of super large die spotting press include NEMAK Group, European Martin Ruiya Hongze, the largest electric vehicle brand in North America, Tuopu Group, Zhejiang Huiwang, KYORITSU SEIKI , Guangzhou Die and MOULD Manufacturing Co., Ltd., (SORL)Ruili Group and other well-known enterprises. Other well-known customers of die spotting press include: domestic Minglida, Yangzhou Rongtai, FAW Casting, Fast Group, overseas Spanish Mondragon Group and CIE Auto Parts Group, TOYOTA, NISSAN, SUZUKI and so on.
Over the years, Shunxingkaihao SXKH company has won many honors, drafted the "Made in Zhejiang" standard of "Four Column Precision Die Spotting Press", was rated as "Excellent Mold Molding Equipment Supplier" by China Mould Industry Association in 2014-2016, and was awarded "Ningbo Single Champion Enterprise" and "Ningbo enterprises with Specialization, Refinement, Differentiation,Innovation " etc..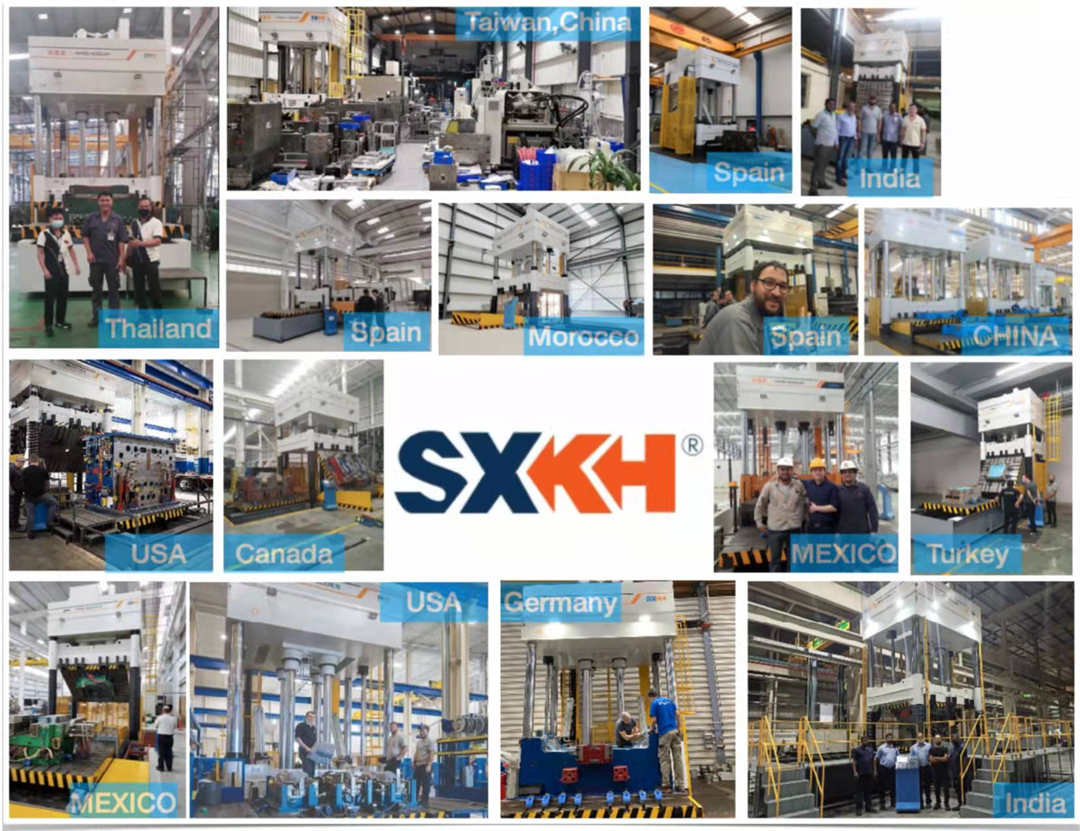 SXKH products are sold worldwide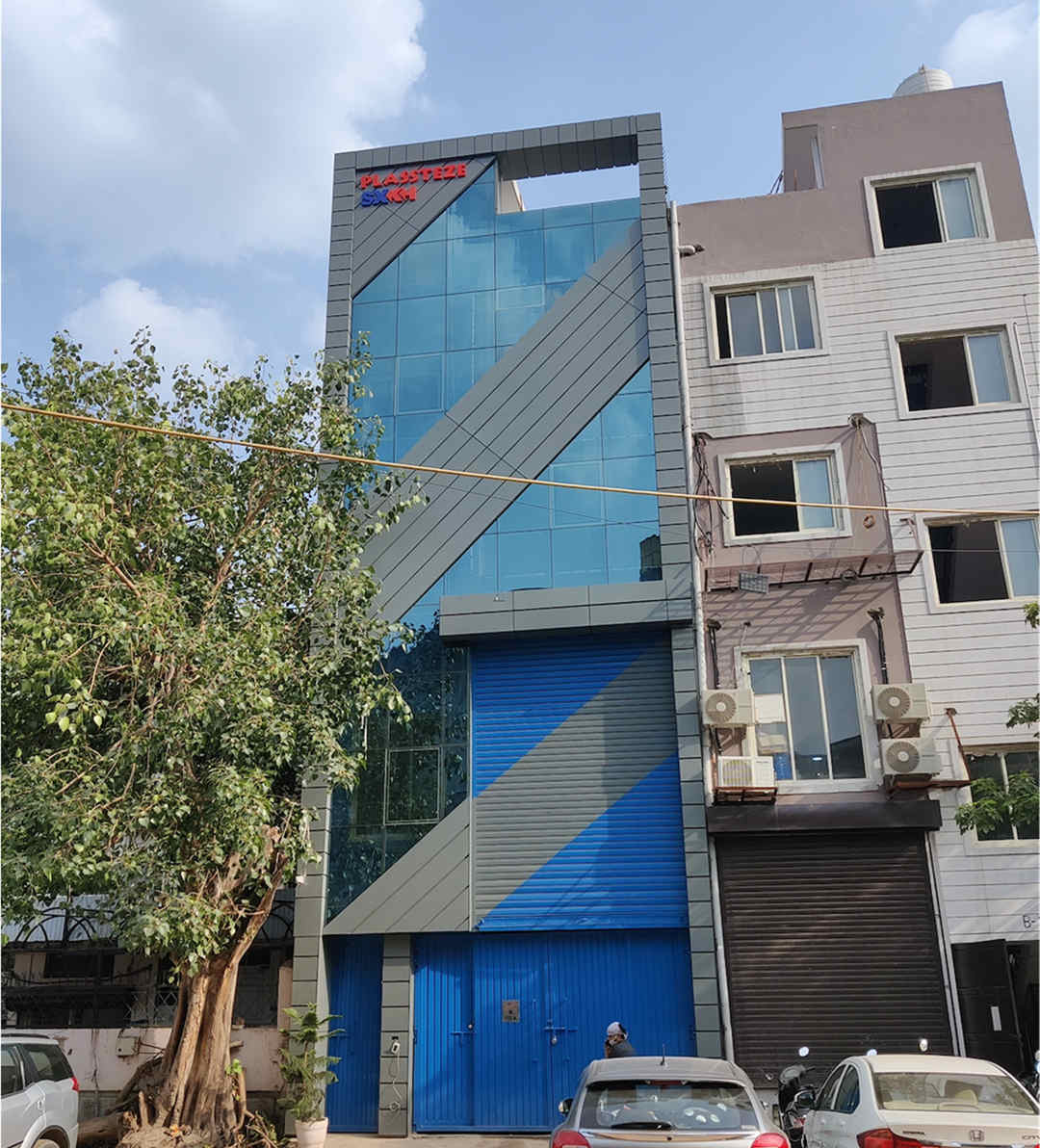 SXKH India company