The Supervisory Board of the Association conducted research in SXKH
Release Date: 07/19/2022
Clicks: 616
On the morning of July 15, the association organized 16 members of the board of supervisors and relevant member enterprises to form a research group and walked into Ningbo Shunxingkaihao Machinery Co., Ltd. to carry out on-site research.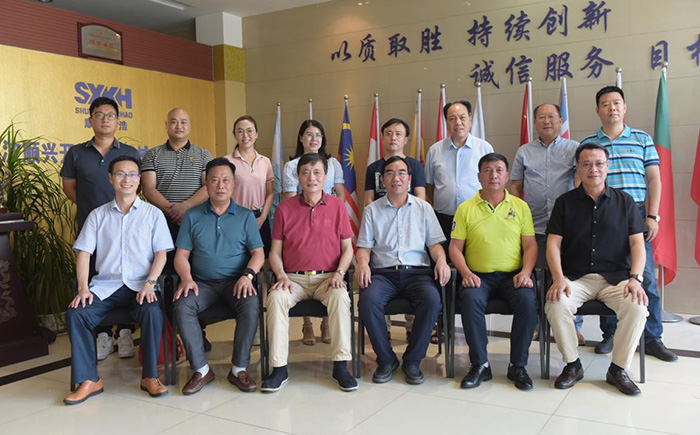 At the meeting, Secretary General Yang Yongbin introduced the main work of the association in recent times, including on-site research and discussion on the operation of intellectual property rights of cross-border e-commerce,as well as mobilized us to participate in the 22nd "Baijiatang" online live broadcast forum and other matters that began broadcasting on the 21st.
Colin Cai, general manager of Shunxingkaihao(SXKH), introduced the situation of enterprises involved in technology research and development, e-commerce operation and intellectual property management to everyone. Through the introduction of SXKH's experience, it aroused great interest among the leaders and experts present and became a hot topic at this seminar.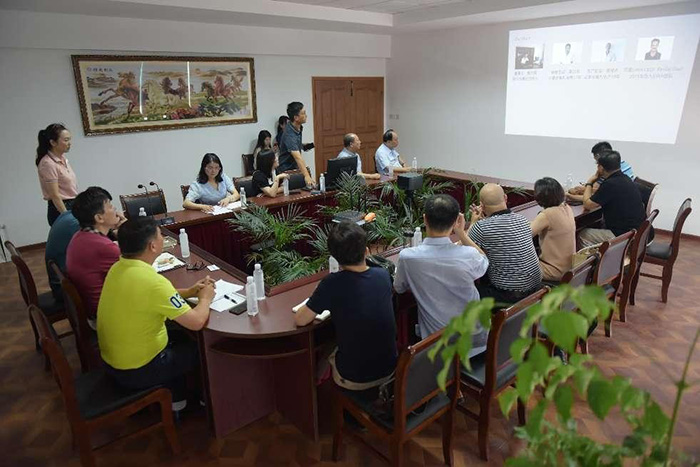 In addition, at the meeting, Zhu Youwu, general manager of the chairman's unit, specially briefed everyone on the efficacy of two health products of "Youbao Youbao," a subsidiary of Tianhao Holding Company, one is stem cell injection to improve the body's immunity from epidemics, and the other is an "early screening" testing method that can detect human cancer at an early stage.
And it provide special preferential service policies for the association's member units of the boss .Health is closely related to us, and during the discussion session, we also consulted many issues of common concern.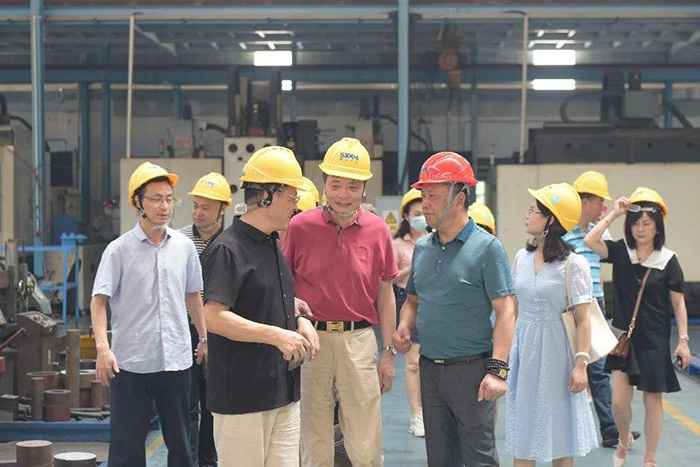 After the meeting, accompanied by Chairman Cai Guangshun, the research team braved the scorching sun and high temperatures to visit the production line of large-scale die spotting presses.During the on-site exchanges, the research experts put forward many rationalization suggestions for the enterprise, and Mr. Cai said that he would earnestly learn and study, and hoped that the association would give guidance and help.
Although this on-site research activity is nearing the end, however, the sixteen-character business philosophy of "winning by quality, continuous innovation, honest service, and goal win-win" hanging in the Hall of SXKH has left a deep impression on everyone. This is the reason why enterprises can quickly become international professional suppliers, this is a concentrated embodiment of the spirit of craftsmen carried forward by Chinese enterprises, and it is also a successful case of Ningbo private enterprises successfully going to the world.
Ningbo Intellectual Property Protection Association
Secretariat Contributed by Chen Hongyan
July 15, 2022